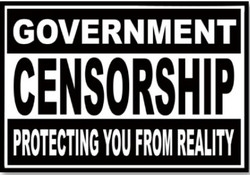 This past week the governor of California signed a law that requires the teaching of gay history in textbooks used in government schools. That's bad, but not for the reasons so-called "conservative" groups imagine.
Government schools in California and Texas determine what is used in textbooks nationwide. The textbook boards in California lean toward fashionable "lifestyle liberalism" and Texas leans right toward "traditional values." The result of this politicization of content? The killing of history as a subject that is alive with controversy and where the "good guys" and "bad guys" can't be reduced to cartoon characters. This latest move is just the latest of Left and Right battering history in government schools until it is a tasteless pulp lacking any flavor, punch, passion or debate. Instead, it is a limp noodle of sympathetic characters and noncontroversial "bad guys" demanded by innumerable pressure groups.
The immediate reaction is to say "why shouldn't they teach about homosexuals in history?" Indeed. Ever since I started teaching at The Ohio State University, I included a discussion of gays and lesbians in a lecture on the Long Sexual Revolution. But prescribing what I must teach and how I must teach it keeps...